Workforce Development and Continuing Education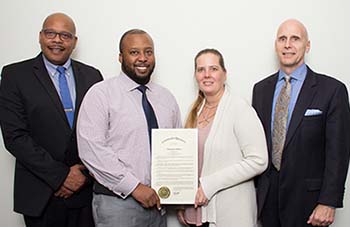 HACC's Workforce Development and Continuing Education Division has training available designed specifically for both individuals and corporations.  Whether you are looking to improve your skills, or improve the skills of your workforce, check out our offerings.  Corporations with specific training needs should contact the Team member listed in the Program Documents below.
Thank you for considering HACC, Central Pennsylvania's Community College, for all of your training needs.

Testimonials
"I wanted to express my gratitude to SPS for the Leadership Development class. Although, I have been a practice/office/site manager for many years, there are still new things and refresher things that I am learning. The biggest thing that I have received from these classes is the one of camaraderie. It has provided me with a network of [HACC] employees I can turn to when I have a question, concern or need some guidance."
- HACC Continuing Education student Fall 2016
Where can I get more information about Workforce classes?
If you cannot find the class you are searching for, have ideas for new classes, or want to schedule a customized workforce training for your company, please email us at wedinfo@hacc.edu or call 717-780-2414.
Mission Statement
To strengthen the workforce of Central Pennsylvania through the flexible delivery of quality education and training engagements.
 
Vision Statement
To be the education and training provider of choice in Central Pennsylvania.