Student Consumer Information
The Higher Education Opportunity Act of 2008 (HEOA) requires that postsecondary institutions make specific disclosures to students. This requirement applies to institutions participating in federal student aid programs.
In compliance with federal law, HACC students can review the following disclosed information. Call the listed office or visit the indicated website for more information. You can request paper copies of the disclosed information.
Academic programs and accreditation 
Alcohol and drug policy
Copyright infringement and peer to peer file sharing policies
These policies relate to copyright infringement and unauthorized use of software. The policies also explain unauthorized distribution of copyrighted materials using HACC information technology systems.
Financial aid
Graduation and retention rates
HACC discloses this information in accordance with the Student Right to Know Act:
Intercollegiate athletic program participation rates and financial support data
Placement of graduates
Review information about employment rates:
Price of attendance
HACC's Net Price Calculator

. This provides an approximate calculation of all associated fees. These include tuition, books, room and board, transportation and program costs.
Privacy of student records
The Family Rights and Privacy Act (FERPA) is a federal law that protects students' educational records:
Security policies, crime statistics and crime log
Victims can submit a written request for Information for Crime Victims about Disciplinary Hearings.
Services for students with disability
The Disability Services Department provides disability information and referrals, accommodations, assessments, assistance and training.
Student body diversity
The College Data book

. This includes information about student body diversity. View the number of enrolled full-time students by gender and race.
Student complaint information by state and agency
HACC encourages any student who has a problem to contact a staff member so we can help you.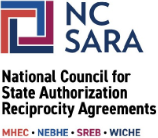 HACC, Central Pennsylvania's Community College has been approved to participate in the National Council for State Authorization Reciprocity Agreements.

Textbook information and required course materials
HACC Bookstore

. Learn about textbook pricing. Also find ISBN, author, title, copy right, edition and binding information.

 
Other